Perfectly portioned dinners
These big meals will fill you up without piling on the pounds!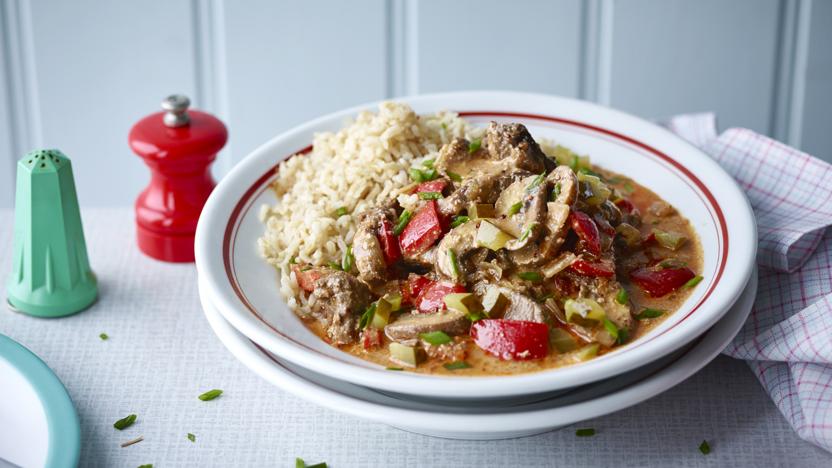 by Sunil Vijayakar
A comforting, healthy and creamy dish that's ready in a flash. This light version of beef stroganoff is a little over 500 calories so it is recommended you pair it with a lower calorie breakfast or lunch on a diet day to ensure your calorie intake doesn't exceed 1200–1500.
Each serving provides 546 kcal, 41g protein, 64g carbohydrates (of which 9g sugars), 14g fat (of which 3.5g saturates), 8g fibre and 1g salt.
Main course
More Healthy diet plans collections