The best steak recipes
Sometimes only a steak will do. Whether you like it finished with nothing but salt and pepper or covered in a rich sauce, our best steak recipes will make yourspecial night.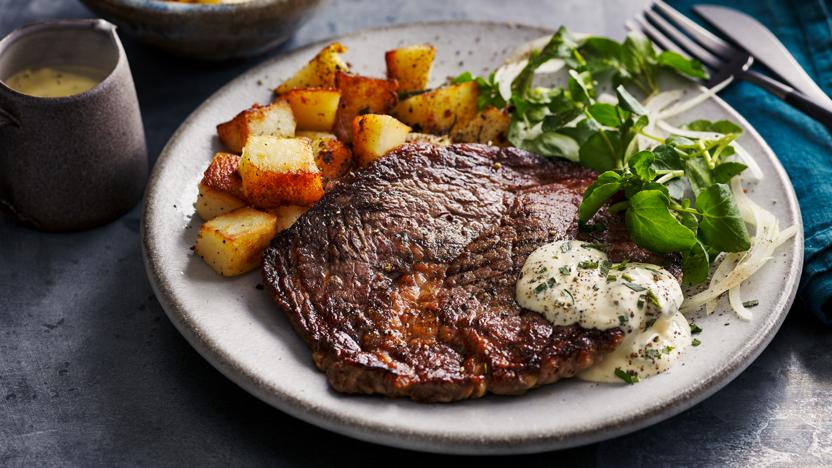 by Angela Hartnett
Rib-eye steak with a rich and creamy béarnaise sauce is a classic treat for a Saturday night that's also perfect for Valentine's Day. The potatoes are much easier to cook at home than chips, but every bit as delicious!
Main course
More Father's Day collections