Baking with children recipes
Have fun with our easy, kid-friendly recipes. Fairy cakes and sponge cakes are simple to make and fun to decorate. Muffins and scones are still a treat, but typically contain less sugar. Bread is often a big hit – little ones love playing with the dough!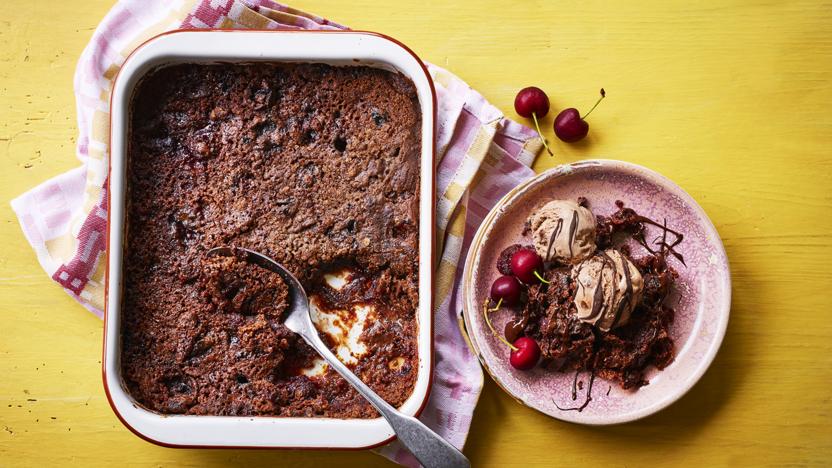 by Nadiya Hussain
This dump cake is exactly what it says on the tin: all the ingredients get dumped together and baked. The cherries, the dry cake mix and then the melted butter all go in care-free, and what comes out has cakey bits, crunchy bits, oozy bits and gooey bits.
Cakes and baking
More Recipes for kids collections