Autumnal soups
Filling soups that make the most of seasonal vegetables. Make a batch at the weekend and stock up your freezer.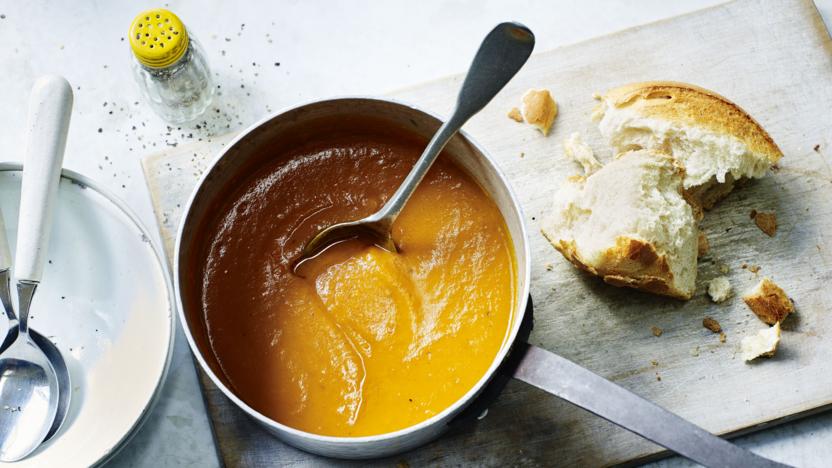 by Mary Berry
This easy butternut squash soup recipe is completely dairy-free! It has added red pepper and ginger, and is deliciously smooth. Roasting the squash, rather than boiling it in a pan, really brings out the flavour in the soup.
For this recipe you will need a 3.5–4 litre/6–7 pint deep-sided saucepan.
Light meals & snacks