Make the most of apples
From soups and casseroles to pies and puds, apple is delicious in both savoury and sweet dishes.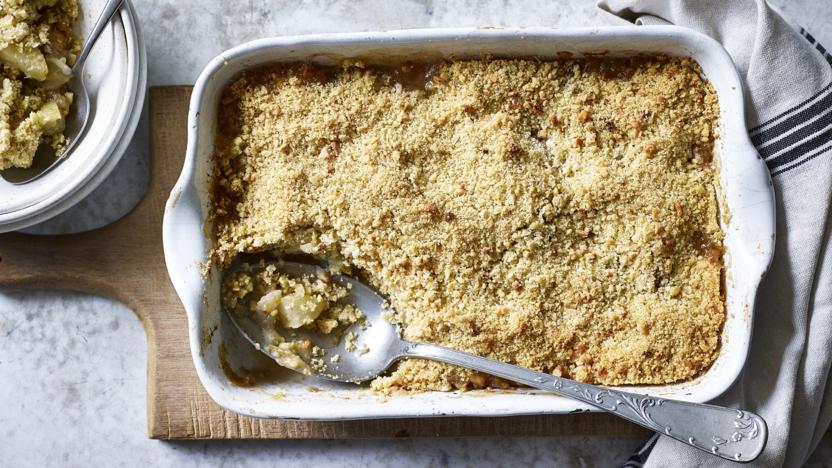 by Hattie Ellis
In this crumble, the cooking apples collapse to a purée that is a nice contrast to chunks of cooked pear. Use any kind of pear; windfalls and firm ones are fine. Demerara sugar adds a good crunch to the topping, as well as flavour.
Cakes and baking