Amazing American pancakes
Learn how to making flipping good fluffy American pancakes with our perfect pancake recipes. We have stacks of American pancakes for everyone, from gluten-free to vegan. As good for brunch as they are for dessert.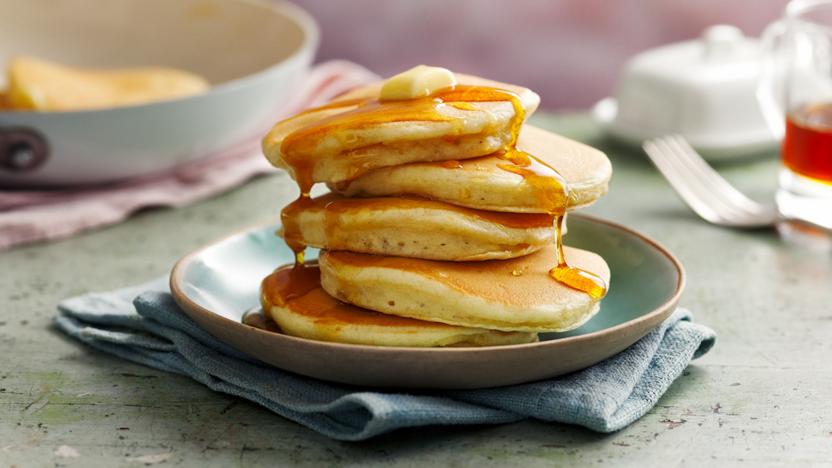 by Louisa Carter
This easy American pancake recipe makes light and fluffy pancakes that are great for a weekend brunch. Try adding a large handful of fresh blueberries to the batter before cooking.
Each serving provides 256 kcal, 7g protein, 35g carbohydrates (of which 9g sugars), 9.5g fat (of which 5.5g saturates), 1.5g fibre and 1.2g salt.
Brunch
More Pancake Day collections