Al desko
Need quick, easy and affordable lunch or breakfast recipes? Here are some ideas perfect for eating 'al desko'.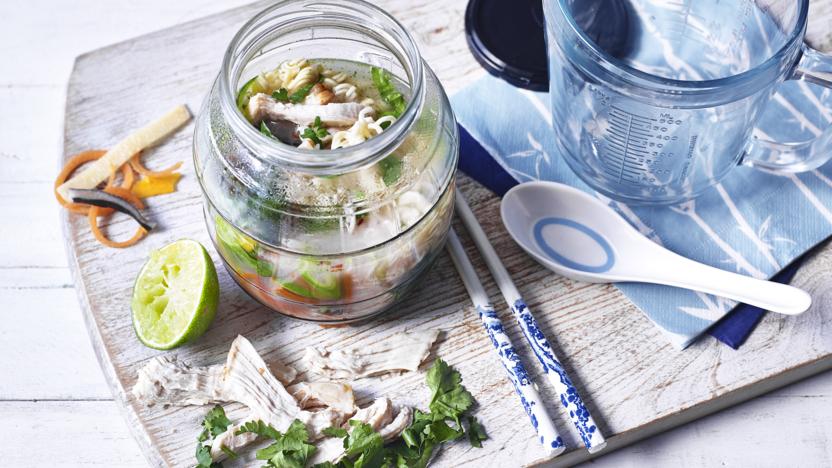 by Sophie Whitbread
Lunch has never been easier. Simply pour over boiling water and let the magic happen. Lime adds a zingy twist!
You will need a 500ml/18fl oz microwave-proof container with a fitted lid.
Light meals & snacks