Affordable 15-minute meals for four
If you want to cook all four recipes, your entire shopping list is below. Or go to each individual recipe for just one ingredients list.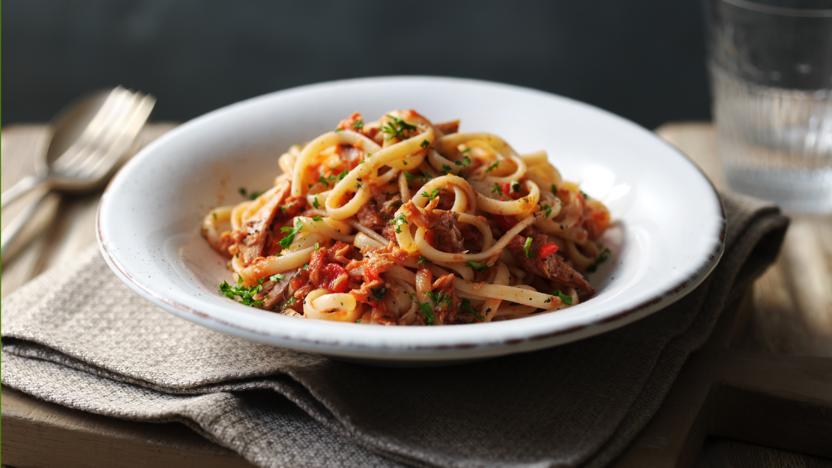 by Antonio Carluccio
Antonio Carluccio's not above an easy tuna pasta recipe. A store cupboard favourite with a twist of fresh ginger.
Main course