Vegan breakfasts
Get your vegetables in early with our collection of nutritious and tasty vegan breakfasts and brunches.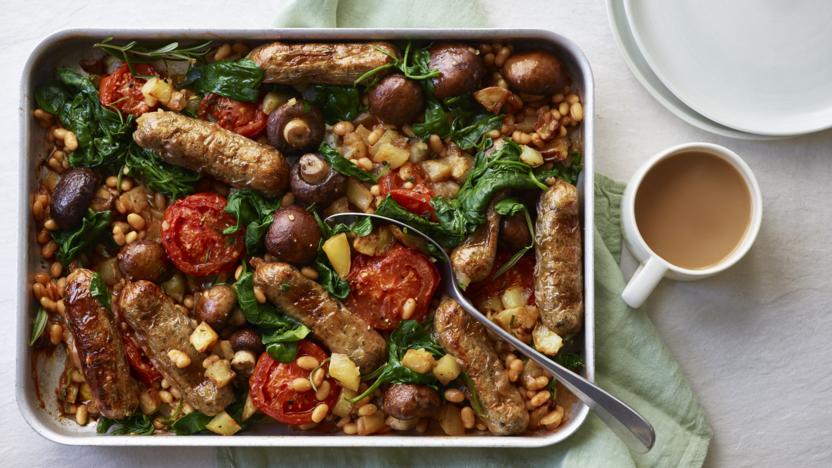 by Roxy Pope and Ben Pook
Rosemary-roasted potatoes and tomatoes, plus garlic mushrooms and meat-free sausages, all roasted together in one baking tray, make the ultimate vegan breakfast.
Each serving provides 413 kcal, 26g protein, 43g carbohydrates (of which 9g sugars), 13g fat (of which 1.5g saturates), 10g fibre and 2.6g salt.
Brunch
More Veganuary collections