6 vegan burgers
Brilliant vegan burger recipes using beans, tofu or jackfruit, perfect for film Fridays or summer barbecues.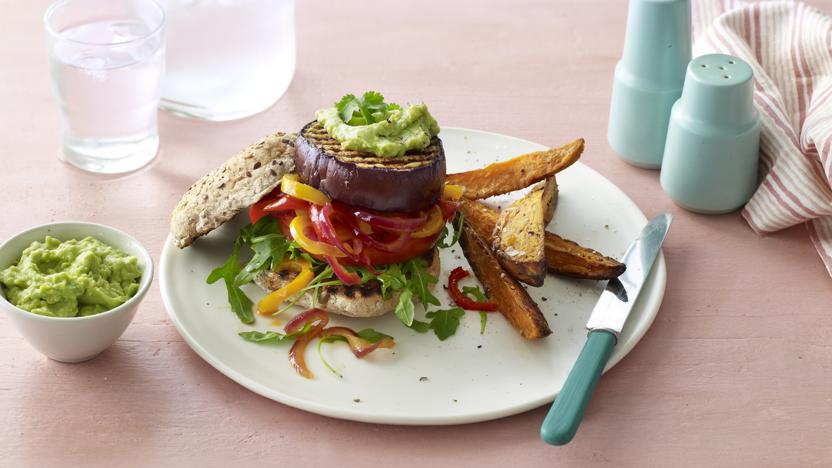 by Justine Pattison
Delicious and low-calorie vegan burgers with a zesty avocado vegan mayo. Perfect for a barbecue.
These aubergine burgers can form part of a low-calorie diet of 1200–1500 calories a day.
Each serving provides 433 kcal, 9g protein, 64g carbohydrates (of which 17g sugars), 14g fat (of which 3.5g saturates), 11g fibre and 0.7g salt.
Main course
More Veganuary collections