Easy spaghetti dinners
Spaghetti is the perfect ingredient for a speedy supper. Try a creamy carbonara, simple spaghetti Bolognese or making your own meatballs for a quick tasty meal.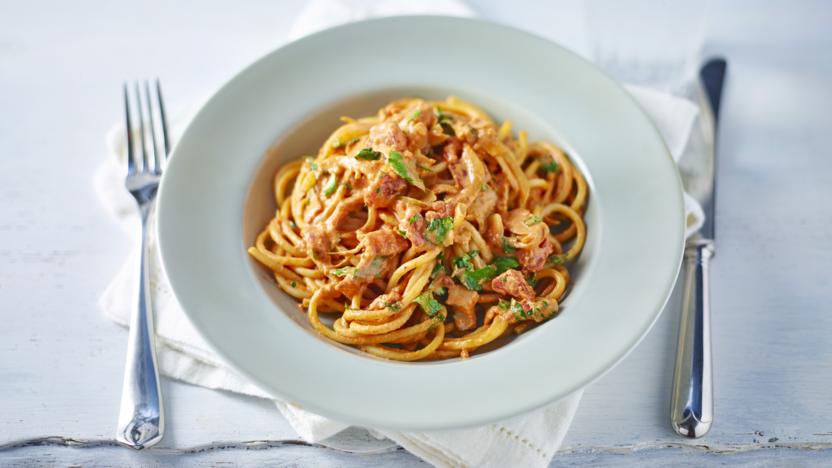 by Justine Pattison
Using less meat is an easy way to save money without compromising on taste. This quick pasta dish makes a satisfying family meal from just four rashers of bacon.
Main course