600-calorie dinners
All of these recipes contain between 500-600 calories per portion.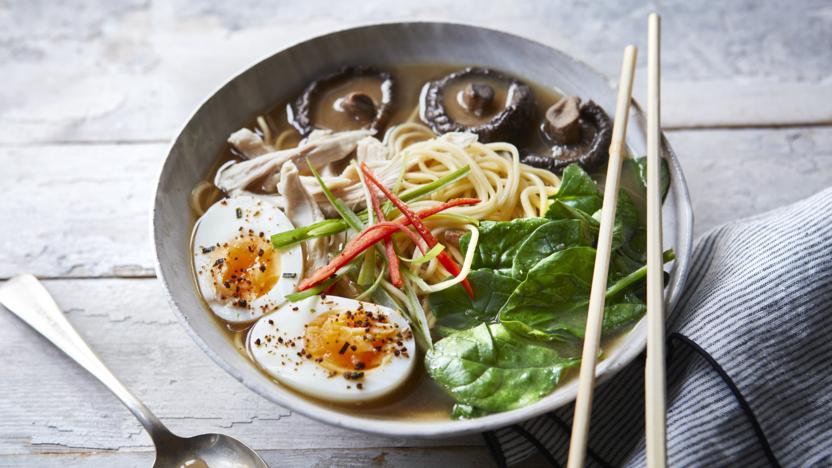 by Tom Kerridge
This quick ramen broth is easier than making a traditional bone broth and takes a fraction of the time. Add more chilli if you really want to ramp up the heat!
Each serving provides 535 kcal, 49g protein, 37g carbohydrate, 20g fat, 5g fibre.
Main course