All-in-one traybake dinners
Traybakes are easy to put together and make a great midweek treat or easy weekend dish. Here are our favourites - one for every day of the week plus a bonus recipe!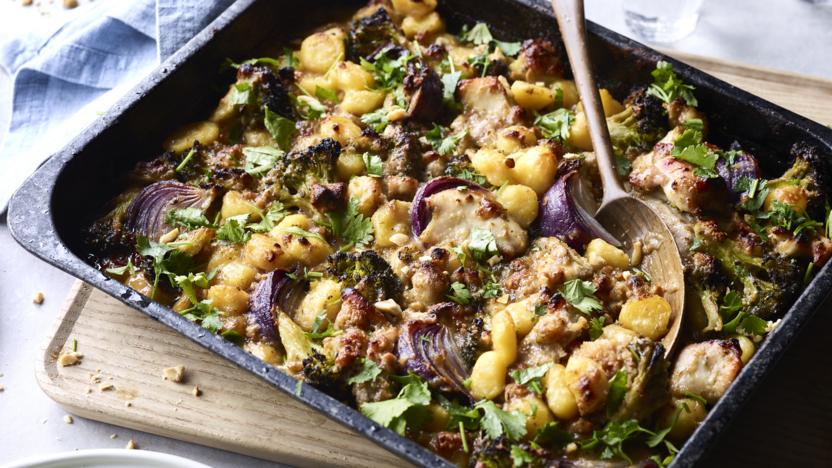 by Nadiya Hussain
Nut butters are so versatile, especially peanut, and whenever I run out, I just make my own. It's cheaper and easier. And it can be used for much more than just breakfast, like in this peanut chicken traybake. You make enough here to keep a jar in your cupboard too.
Main course