500-calorie lunches
These recipes contain between 400-500 calories per portion.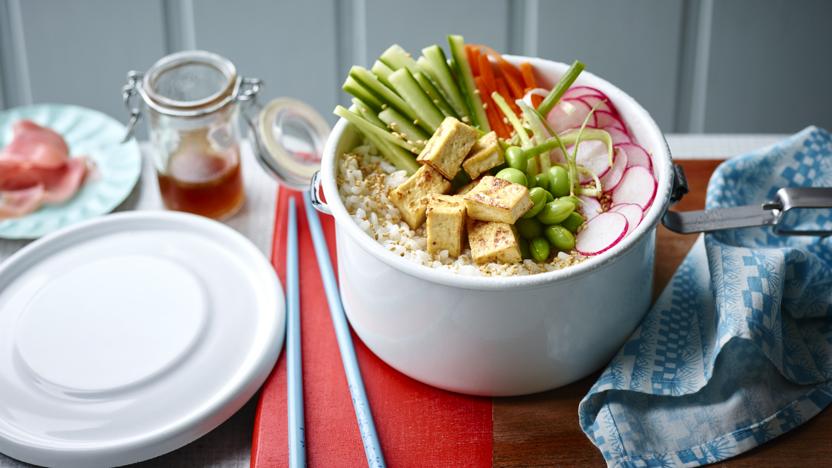 by Sunil Vijayakar
Sushi bowls are a fast and inexpensive alternative to your favourite sushi bar. They're easy to put together, and you can customise the ingredients to your liking.
Each serving provides 495 kcal, 23g protein, 62g carbohydrates (of which 19.5g sugars), 16g fat (of which 3g saturates), 6.5g fibre and 1.1g salt.
Main course