400-calorie dinners
All of these recipes contain between 300-400 calories per serving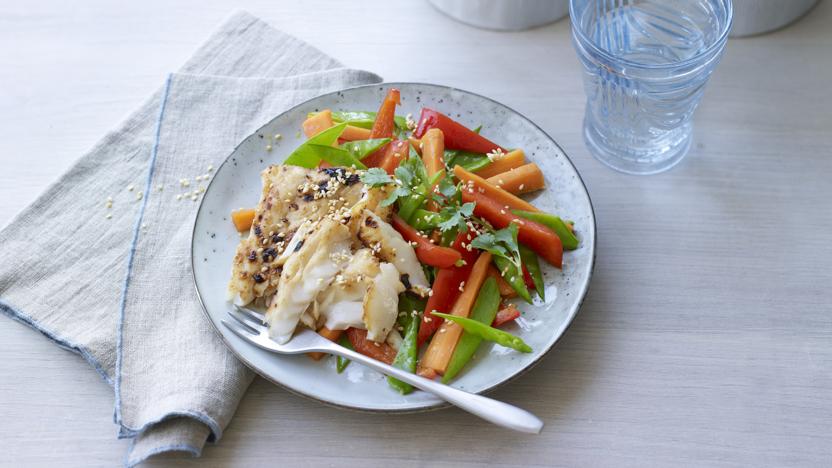 by Fiona Hunter
Pack in two of your five-a-day and load up on protein with this sweet and salty fish stir-fry.
Each serving provides 307 kcal, 30g protein, 21g carbohydrate (of which 14.5g sugars), 10g fat (of which 1.5g saturates), 5g fibre and 2.5g salt.
With a GI of 35 this meal is high protein, low GI.
Main course