15-minute healthy meals
You can still eat healthily if you're short on time. From fast stir-fried noodles to wraps and pasta, these simple 15-minute meals should be in your bookmarks for busy nights.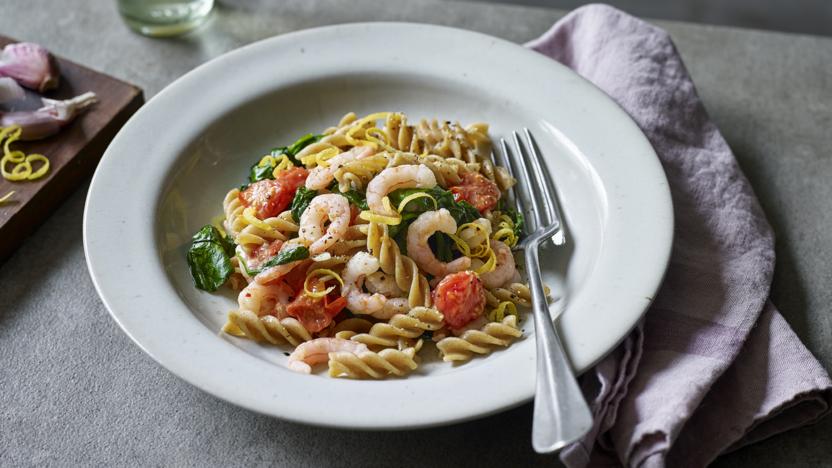 by Justine Pattison
This prawn pasta is so incredibly quick and easy to make that you might find yourself having it every week.
Main course