Ways to use up pumpkin
Pumpkin is wonderful and warming in soups, risotto, pasta and stew. For dessert try a cheeky cheesecake or classic pumpkin pie.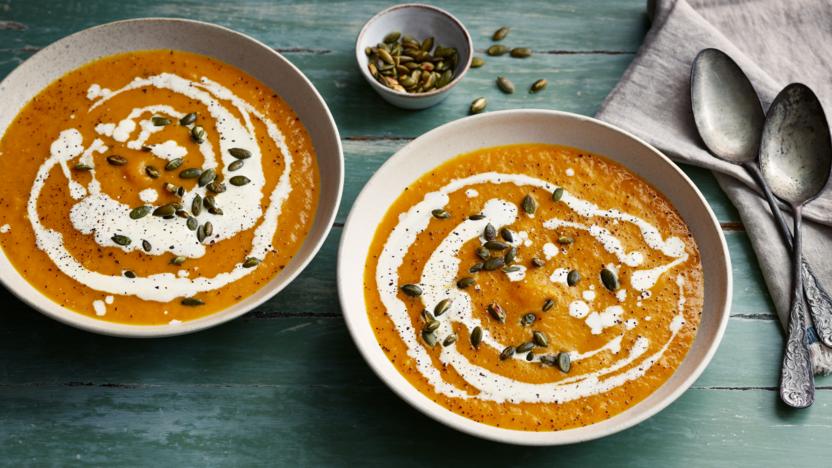 by Annie Rigg
You need to have this delightfully warming pumpkin soup in your little black book of dinners. Serve with a swirl of cream.
Main course
More Halloween collections