Eggcellent recipes
Eggs are wonderfully versatile and perfect for whipping up fantastic meals in minutes. Try a flavourful frittata, spicy scrambled eggs or topping salad with a poached egg.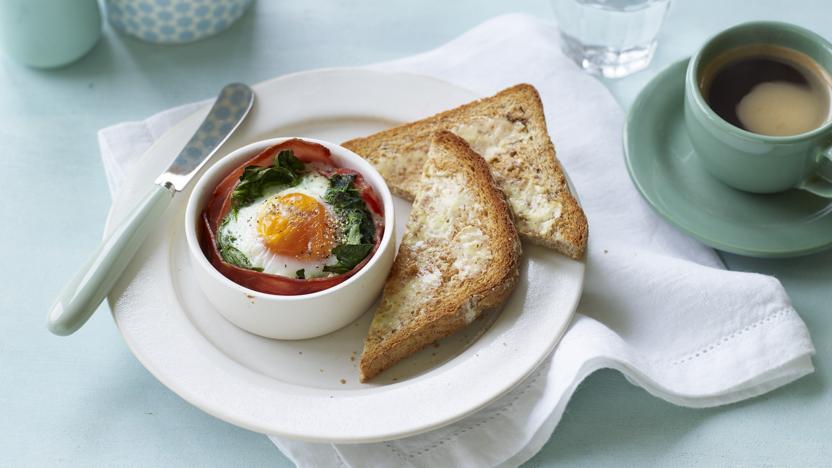 by Fiona Hunter
This tasty egg pot is rich in protein, helping you feel fuller for longer.
Each pot provides 195 kcal, 18g protein, 12g carbohydrate (of which 1g sugars), 8g fat (of which 2g saturates), 2.5g fibre and 0.95g salt.
Brunch