Coleslaw recipes
Coleslaw is a summer staple, perfect at barbecues or atop a pile of pulled pork. But our easy coleslaw recipes are brilliant all year round from Tom Kerridge's hardcore coleslaw to the Hairy Bikers' light summery slaw.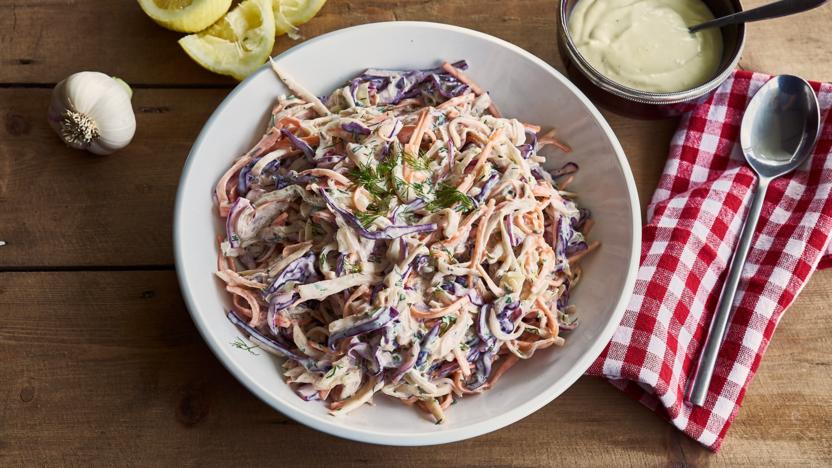 by Tom Kerridge
Coleslaw is such a versatile side dish, perfect for summer barbecues and works just as well made with winter vegetables and served alongside roast pork.
Equipment and preparation: for this recipe you will need a food processor.
Side dishes