Coffee liqueur recipes
A crème liqueur flavoured mainly with coffee. The two main coffee liqueurs are Kahlúa and Tía María.
Kahlúa claims Mexican heritage, while Tía María comes originally from Jamaica and is flavoured with Blue Mountain coffee. Both are relatively low in alcohol, with about 20-25 percent abv.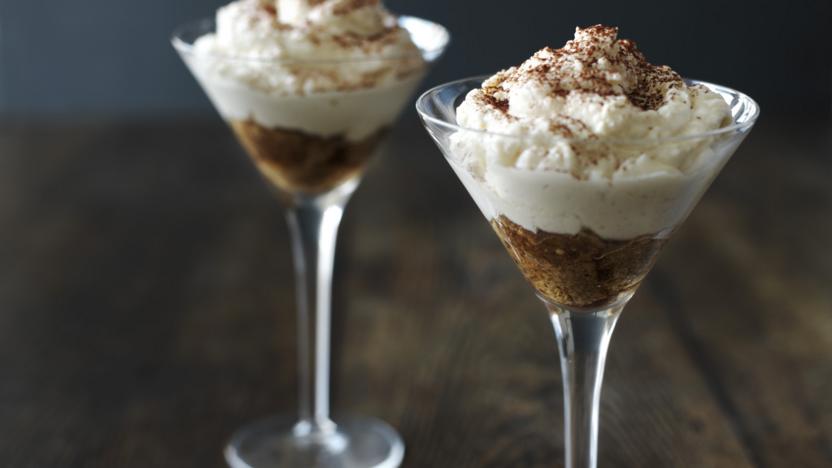 by Nigella Lawson
For someone who started off as a tiramisu-scorner, I have turned out to be its most slavish proponent, finding any excuse to whip up a new one. This one reverts to the original formulation – although in dinkier format. This is not because I am a huge fan of the cute – you know that – but because it means you have a tiramisu worth making for fewer people.
Desserts
More coffee liqueur recipes
Buyer's guide
Coffee liqueurs are available from specialist drinks retailers.
Preparation
Coffee-flavoured liqueurs are versatile ingredients for mixologists and cooks. Cocktails such as the Black Russian, White Russian, Mudslide and the Brown Cow are flavoured with coffee liqueur. A shot or two can also be added to hot coffee as a digestif, poured over ice cream or used in cheesecakes or in a variety of sweets and puddings.
Each coffee liqueur is made to its own recipe and varies in flavour profile and sweetness level. Generally, however, one can be substituted for another in cocktail and dessert recipes.