Coffee essence recipes
Coffee essence is a concentrated form of liquid coffee sold in small bottles in the baking sections of most supermarkets. It's used as a flavouring for cakes and icing. Camp coffee is a type of instant coffee syrup made from sugar, water, coffee essence and chicory.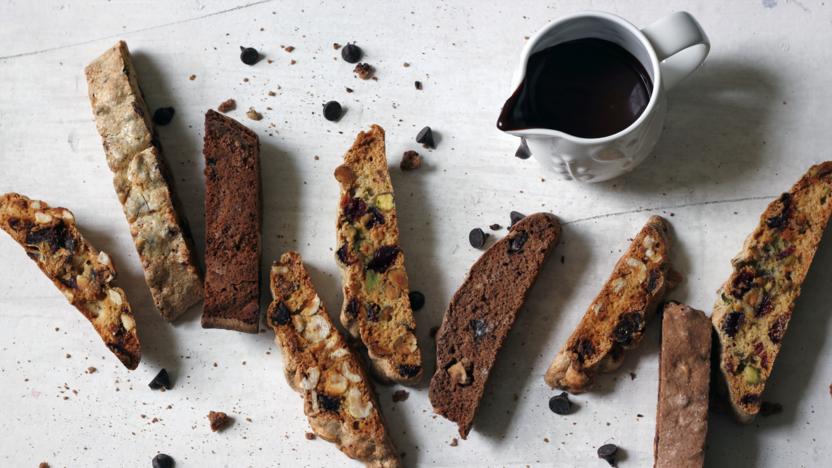 by Paul Hollywood
Choose from pistachio and cranberry, hazelnut and date or chocolate and orange biscotti (if you can). Perfect for dipping in a molten mocha sauce.
Cakes and baking
More coffee essence recipes