Coconut milk recipes
Coconut milk is not the liquid from inside the nut, but the extract of freshly grated coconut flesh. The flesh is first soaked in hot water, then allowed to cool, after which the liquid is strained off. This process that yields both coconut milk and coconut cream. The two liquids will separate when left to stand: the thick white cream will rise to the surface of the liquid leaving the clear watery milk below. Coconut milk gives a distinctive taste and smoothness to curries, sauces and rice.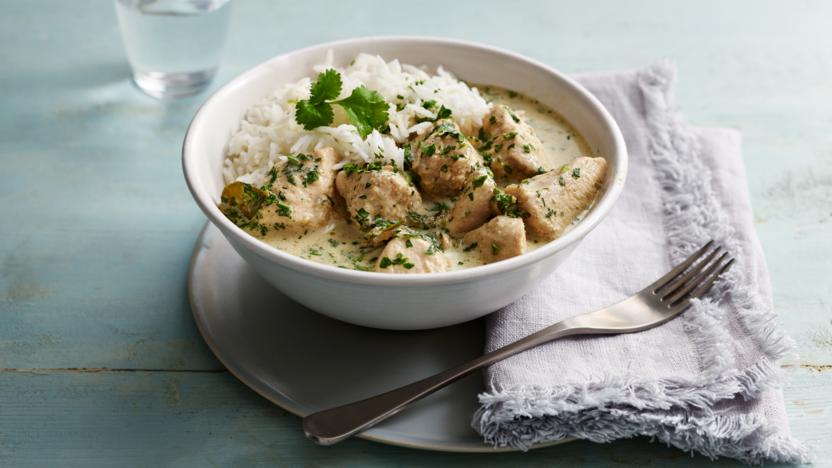 by Jo Pratt
Jo Pratt blends authentic ingredients into a quick homemade paste that forms the base of her Thai green chicken curry. If you are in a rush you could use a shop-bought curry paste.
Main course
More coconut milk recipes
Buyer's guide
Coconut milk is available canned from Asian and Caribbean stores and larger supermarkets.
Other considerations
If you're dairy-intolerant, coconut milk and cream are an excellent alternative to cows' milk in some cooked dishes (provided you like its quite strong coconut flavour).
Typically made with coconut milk