Cocktail recipes
Looking for an easy cocktail recipe? Choose from our huge collection of cocktail drinks. How about a celebratory classic champagne cocktail such as a bellini? Party with the perfect mojito, enjoy a dirty Martini after a hard day's work or a settle in with a warming winter hot toddy.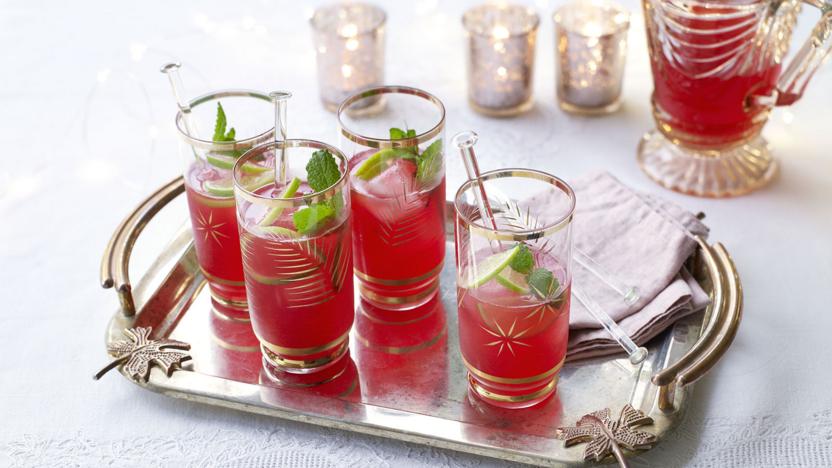 by Mary Berry
A refreshingly zingy cocktail to get you in the festive spirit. Leave out the brandy for a non-alcoholic version.
Drinks and cocktails
Preparation
Whatever your vice, make sure the balance is right. Fresh fruit and flamboyant garnishes add an element of fun, while some would say serving the right cocktail in the wrong glass takes away its classiness. But cocktail making shouldn't be a muddling matter – add liqueurs, juices, spices and flavourings to your liking for a top tipple.