Ciabatta recipes
Ciabatta means 'slipper' in Italian and describes the appearance of this oval, flattish yeast bread with an open texture and a crisp, floury crust. It is flavoured with olive oil and toasts well. Ciabatta is often used as the base for bruschetta.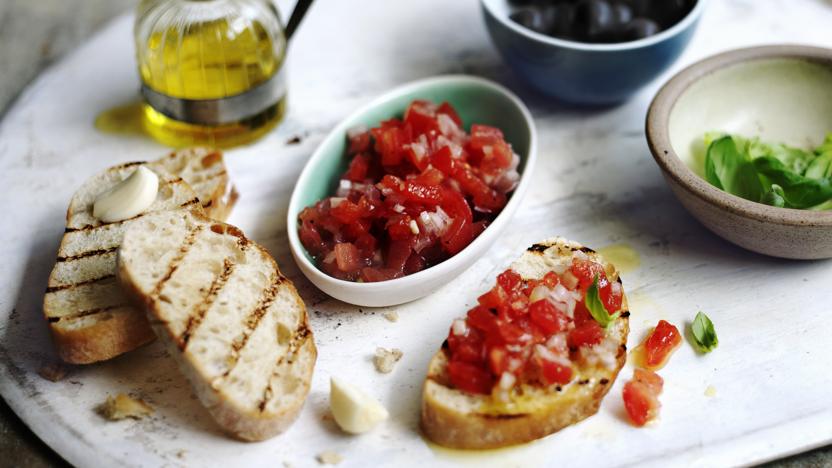 by Hugh Fearnley-Whittingstall
Use the best tomatoes you can get hold of to make sure this very simple bruschetta delivers delicious a taste of Italy.
Starters & nibbles
Storage
Ciabatta is best eaten on the day of purchase but it does keep for a couple of days in a bread bin. When still fresh, it can be frozen for a couple of months.
Preparation
Slice ciabatta at an angle and serve with olive oil, salt and freshly ground black pepper for dipping. Or make sandwiches filled with Italian meats, cheese and tomatoes. Ciabatta bread also works well in toasted or grilled sandwiches (known as 'panini' in Britain).