Christmas pudding recipes
A flaming Christmas pudding is the ultimate end to a Christmas meal. We've got classic Christmas pudding recipes that make several large puddings for Stir-up Sunday and quick versions if you've left it to the last minute.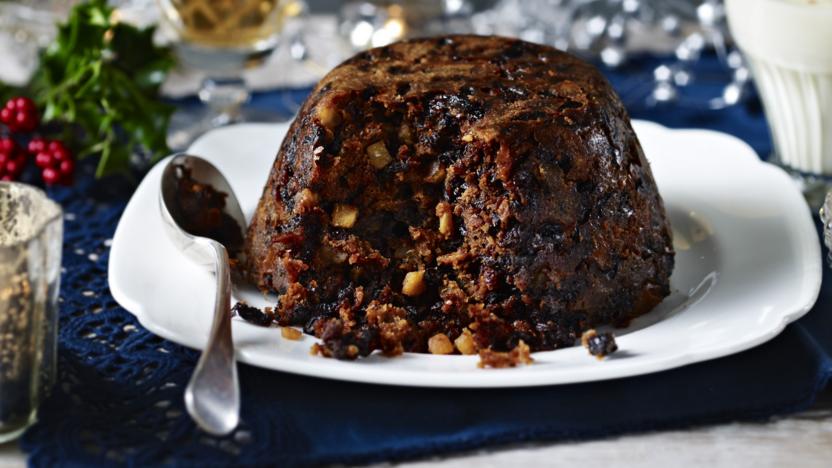 by Mary Berry
Loaded with big pieces of fruit, Mary Berry's Christmas pudding recipe with brandy butter will win over the harshest critics.
Equipment and preparation: You will need a 1.4 litre/2½ pint pudding basin
Desserts
More Christmas pudding recipes
Preparation
The Christmas pudding we recognise today is a Victorian dish made from suet, dried fruit, candied peel, breadcrumbs, spices, egg and grated carrots and apples. The Victorians shaped their puddings into a spherical shape and boiled them in a muslin cloth. 'Stir up Sunday' (the last Sunday before Advent) has become associated with the start of the pudding-making process, in order to allow it least a month to mature before being consumed on Christmas Day. At Christmas, the pudding is doused in brandy and set alight.
Also made with dried mixed fruit
Other steamed pudding