Christmas cakes recipes
Christmas cake recipes from all your favourite BBC Chefs Mary Berry, Delia Smith, Frances Quinn, The Hairy Bikers and many more.
If you're making and decorating a Christmas cake for the first time or wanting a new twist on the classic mix of spices, dried fruits, nuts and booze, then look no further. Recipes from expert bakers give you step-by-step instructions on how to make - and ice - the perfect Christmas cake.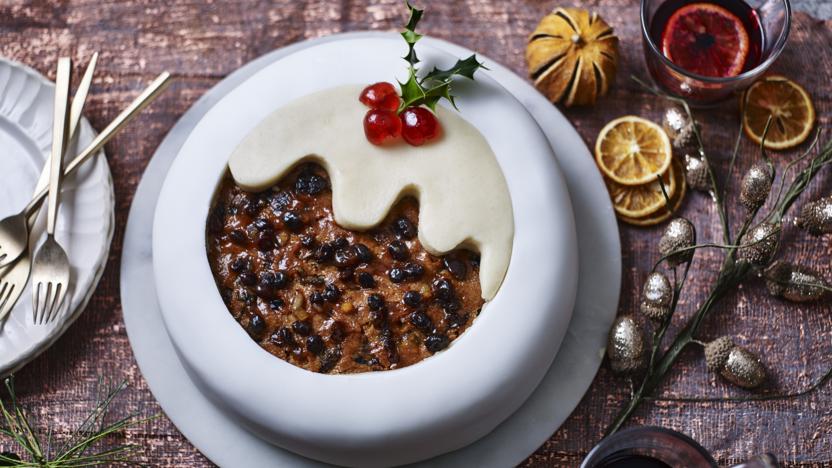 by Frances Quinn
A Christmas cake and pudding in one simple cut out! Frances Quinn's ingenious Christmas cake combines two classics in one with this simple technique.
Cakes and baking
More Christmas cakes recipes
Storage
Keep your Christmas cake wrapped in brown paper and sealed in an airtight tin for the months leading up to Christmas in a cool, dark place.
Preparation
A good Christmas cake is at its best when its been matured – that is, set aside and 'fed' with spirits (usually rum or brandy) so that the flavours have time to mingle with each other and simultaneously mellow out and intensify. A cake can be covered in marzipan 3-5 days before eating. Allow a day before icing for the marzipan to dry, plus another day for the icing to set completely.