Chocolate mousse recipes
If you want a make-ahead dessert that everyone will love, whip up a chocolate mousse. Everyone's made this dish their own - from Nigella's chocolate and olive oil mousse to Mary Berry's chocolate mousse with a biscuit truffle.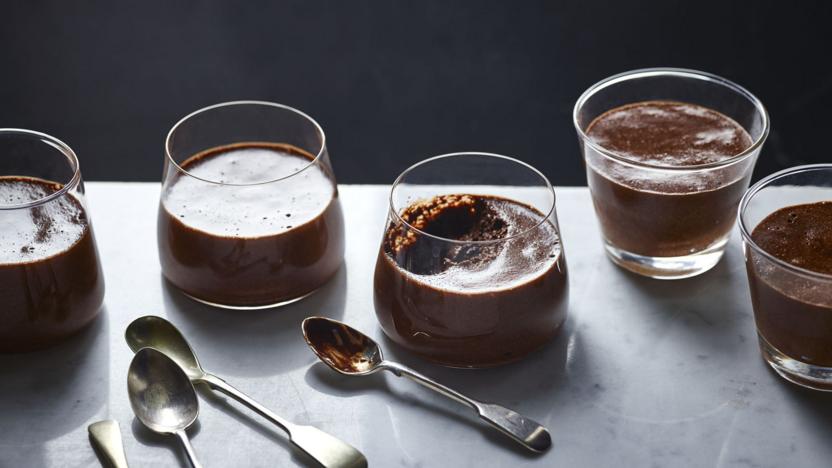 by Nigella Lawson
I first came across a version of this voluptuously soft, rich chocolate mousse at one of my favourite places to eat in London. Then – as these things tend to happen – I started finding it everywhere. The olive oil doesn't just bring its resonant flavour to the mousse, it creates its smooth, soft texture. Go for a smooth but still spicy rather than raspingly peppery extra-virgin olive oil, and use the absolute best quality you can.
Equipment: you will need 6 x 100ml/3½fl oz ramekins or espresso cups
Desserts
More chocolate mousse recipes
Also made with dark chocolate
Other chocolate dessert
Other prepare-ahead desserts