Chipotle recipes
The chipotle, a dried and smoked jalapeño chilli, is everywhere - including in our chipotle recipes. You may see it in mass-produced table sauces or fast food restaurants, but a good quality chipotle paste is a whole different ball game. It is quite hot with a deep smoky flavour, and is a perfect addition to a chilli, a plate of nachos, or a bowl of mayo.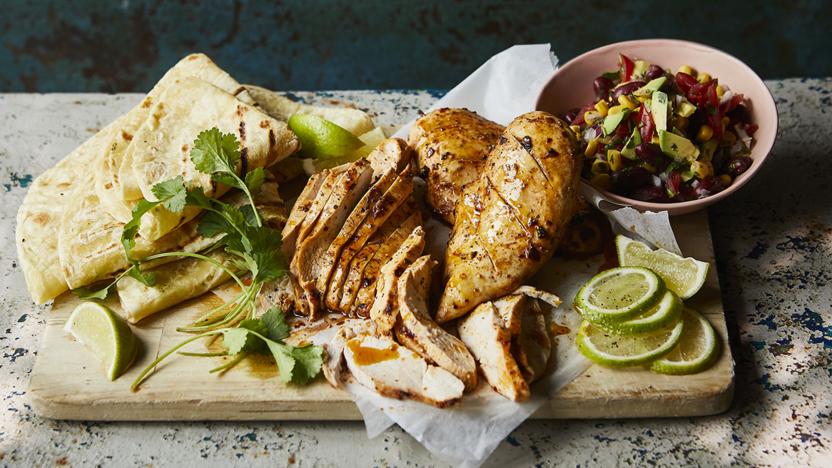 by Sunil Vijayakar
This simple spicy supper makes an ideal weeknight meal if you can get ahead and marinate the chicken the night before. The chipotle chilli paste gives the chicken a smoky flavour as well as some heat, which perfectly complements the fresh and zesty salsa. Serve without the tortillas for a gluten-free option.
Each serving (including an optional wrap) provides 568 kcal, 47g protein, 47g carbohydrate (of which 10g sugars), 10g fat (of which 5g saturates), 5.5g fibre and 1.6g salt.
Main course
Buyer's guide
You can buy chipotles in adobo (or in a tomato-based sauce) in a tin, or you can buy them dried from online retailers and make your own paste. A homemade paste will pack far more punch as you will probably add more chilli than filler. You can freeze the paste to make it last longer.