Chipotle recipes
The chipotle, a dried and smoked jalapeño chilli, is everywhere - including in our chipotle recipes. You may see it in mass-produced table sauces or fast food restaurants, but a good quality chipotle paste is a whole different ball game. It is quite hot with a deep smoky flavour, and is a perfect addition to a chilli, a plate of nachos, or a bowl of mayo.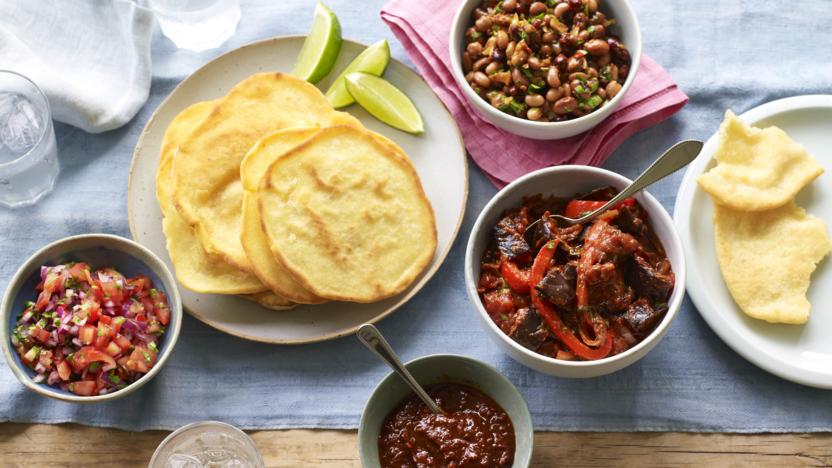 by The Pigott Family
"Gordita" roughly translates into "little fatty" and refers to the shape of these short, fat Mexican pasties that can be stuffed with a variety of fillings. An ideal weekend meal to share with friends.
Main course
Buyer's guide
You can buy chipotles in adobo (or in a tomato-based sauce) in a tin, or you can buy them dried from online retailers and make your own paste. A homemade paste will pack far more punch as you will probably add more chilli than filler. You can freeze the paste to make it last longer.