Chilli paste recipes
Chilli paste is a condiment made from fresh, dried or roasted red chillies, puréed and blended with oil. The paste may simply be seasoned with salt, or flavoured with garlic, onion, ginger or spices. It is used sparingly in Chinese, Indian and Mexican dishes.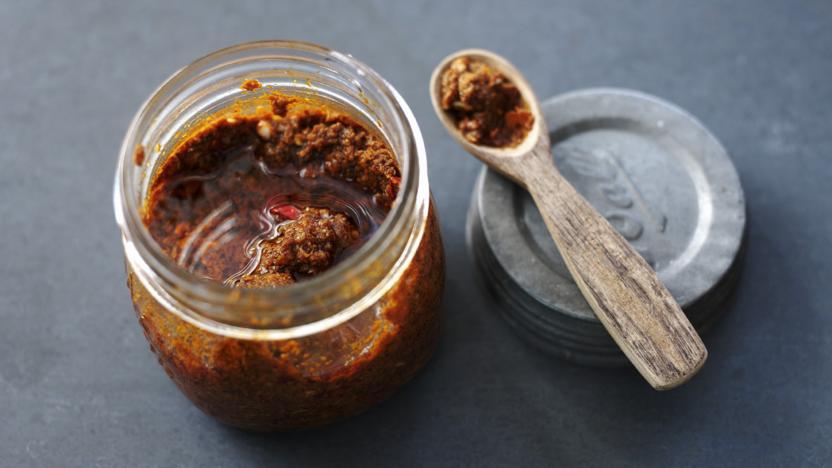 by Marcus Bean
Fresh curry paste will put the wow-factor into your homemade curries. Plus, it's easy to put together and keeps well.
Other
More chilli paste recipes
Buyer's guide
Buy fresh chilli paste from Asian stores. It should have a vibrant red colour, which will become darker and 'muddier' upon keeping. It should not be confused with the more commercially available chilli sauce or chilli oil.
Storage
Store the paste in an airtight glass jar in the refrigerator. Cover completely with oil, or it may become mouldy. Keep the oil topped up at regular intervals to prevent it from turning rancid. The paste will keep for several months.