Chickpea recipes
Chickpeas are a small legume popular in Mediterranean, Middle Eastern and Indian cookery. They are usually sold pre-cooked in cans, or dried; the latter must be soaked before cooking. Chickpea, besan or 'gram' flour, made from dried ground chickpeas, is widely used in Indian and Bangladeshi cuisine.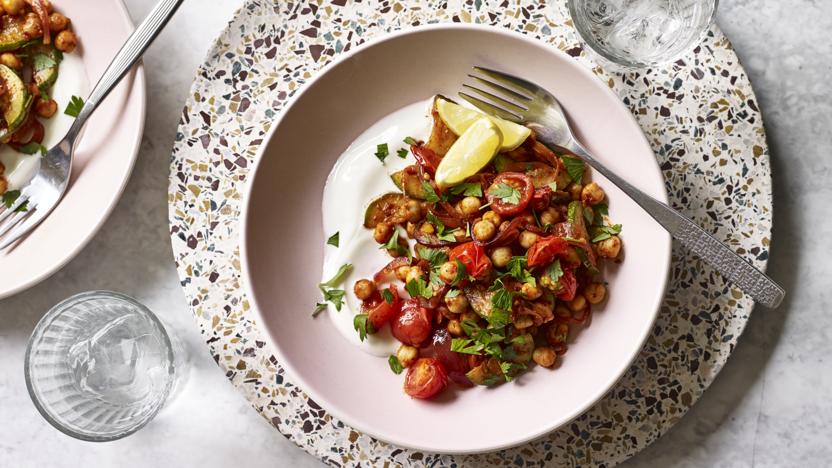 by Justine Pattison
Chickpeas are filling, delicious, easy to cook and cheap, making them the perfect choice for students. See also our easy hummus recipe and easy falafel recipe for more ways to shuzsh up that tin!
Each serving provides 357 kcal, 14.5g protein, 30g carbohydrates (of which 11g sugars), 18g fat (of which 3g saturates), 10g fibre and 0.4g salt.
Light meals & snacks
Buyer's guide
If buying dried chickpeas, look for firm examples with a uniform beige colour. Choose canned chickpeas stored in water, rather than brine.
Storage
Dried chickpeas can be stored in a cool, dark place for up to one year without deterioration. Cooked chickpeas can be frozen.
Typically made with chickpea