Chicken wing recipes
Chicken wings are inexpensive and ideal for deep-frying or barbecuing. The don't have a lot of meat on them, so adding marinades or spices is a great way to make the most of them. Try our tasty recipes for chicken wings, including really easy barbecue and jerk marinades and some party-perfect spicy buffalo wings.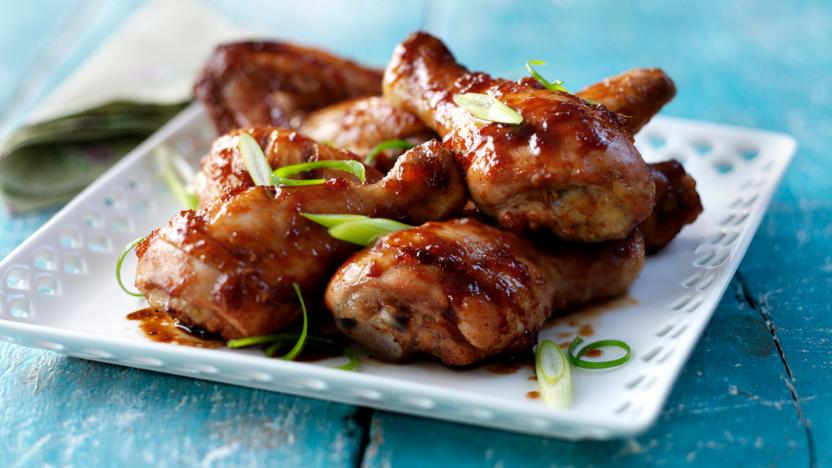 by Jo Pratt
A no-fuss barbecue chicken recipe in a classic BBQ sauce – simply marinade the chicken overnight and throw it on the BBQ.
Main course
More chicken wing recipes
Preparation
If chicken wings are left untouched at the end of your Sunday roast, use them along with the chicken carcass to make a delicious chicken stock.
Typically made with chicken wing