Chicken thigh recipes
Flavoursome chicken thighs are economical and useful in a host of recipes. Roast chicken thighs in a traybake, cut them up for a stir-fry or barbecue them - we have hundreds of great chicken thigh recipes for you to choose from.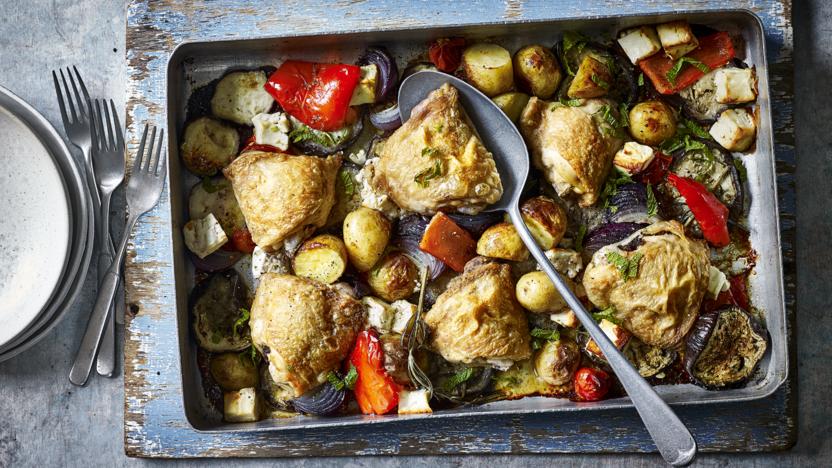 by The Hairy Bikers
Everyone needs a chicken traybake recipe handy for an easy dinner. The Hairy Bikers deliver.
Each serving provides 686 kcal, 56g protein, 33g carbohydrates (of which 13g sugars), 34g fat (of which 12g saturates), 10.5g fibre and 2.4g salt.
Main course
More chicken thigh recipes
Buyer's guide
The thighs are sold prepared in a variety of ways: whole; on the bone with the skin on; off the bone with the skin on; or boneless and skinless (called thigh fillets). The latter is the most expensive but the most convenient if you're planning to pan-fry strips of thigh in a stir-fry or curry. For stews, roasts and casseroles, thighs are best cooked on the bone as this will impart lots of flavour during cooking and help keep the meat moist.
Storage
Chicken thighs can be frozen for up to 3 months if well-wrapped to keep any air out.