Chicken leg recipes
Make your weeknight dinner cheap and cheerful with our chicken drumstick recipes. Throw them in a chicken traybake or coat them in a sticky, spicy sauce to make the ultimate party food. From Ching's five-spice chicken drumstick recipe to Madhur Jaffrey's tandoori chicken legs, our recipes will make dinner great again.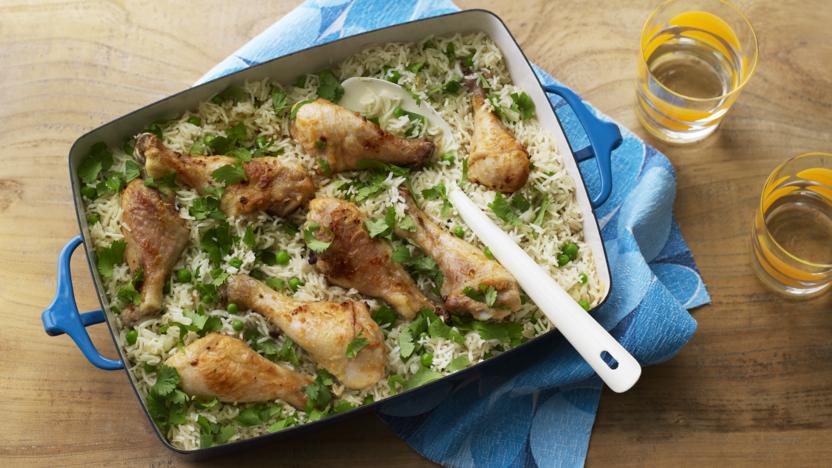 by Nadiya Hussain
Nadiya's easy chicken and rice recipe lets the oven do all the work. Because the rice is cooked in the tray, you end up with lovely toasted bits as well as fluffy grains, while the chicken, rubbed with spices, is cooked right on top.
Main course
Preparation
The legs, or brown meat, of a chicken have more flavour than the breast and take longer to cook. They are sold as whole legs, drumsticks (the lower half of the leg) or thighs.
The thighs are sold prepared in a variety of ways: whole; on the bone with the skin on; off the bone with the skin on; or boneless and skinless (called thigh fillets). The latter is the most expensive but the most convenient if you're planning to pan-fry strips of thigh in a stir-fry or curry. For stews, roasts and casseroles, thighs are best cooked on the bone as this will impart lots of flavour during cooking and help keep the meat moist.
Typically made with chicken leg