Chicken kiev recipes
That 1970s classic, the chicken kiev, has retained its popularity since its introduction to Britain in the chiller aisles of Marks and Spencer. Get nostalgic, and whip one up at home with our easy chicken kiev recipes.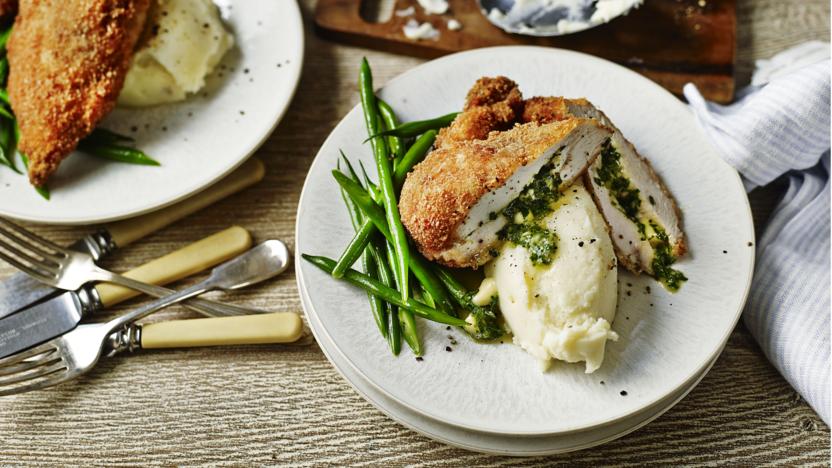 by John Torode
Chicken kiev is a lot easier to make than you may think and tastes so much better than shop-bought, plus your efforts will be rewarded with garlic butter goodness.
Main course
More chicken kiev recipes
Also made with chicken breast