Chicken casserole recipes
From Nigel Slater's Moroccan take on this comfort food classic to Antonio Carluccio's Italian twist, we have a whole host of chicken casserole recipes for you to try.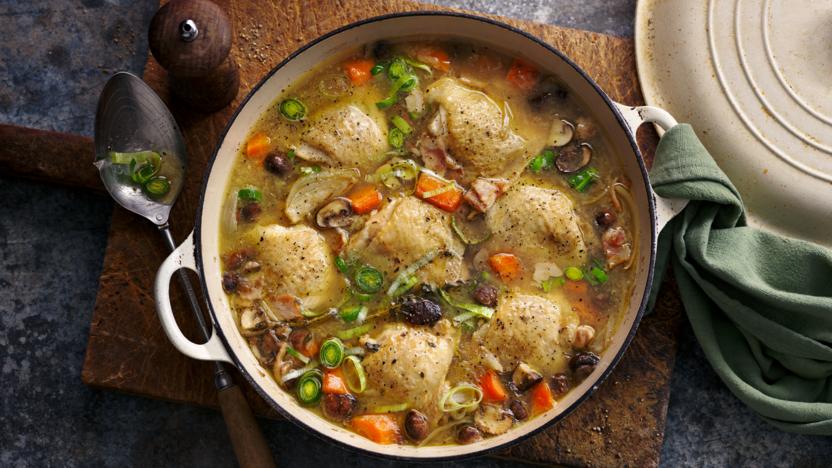 by Justine Pattison
An easy chicken casserole recipe should be in every cook's little black book and this one will go down well with all of the family. Serve with mashed or boiled potatoes, or rice.
Main course
More chicken casserole recipes