Cheesecake recipes
From the ultimate New York baked cheesecake recipe to our quick no-cook cheesecake recipe, enjoy a slice from our mouthwatering selection. Choose from strawberry, banoffee, Irish cream and lemon cheesecakes - all easy-to-follow recipes that are simply irresistible.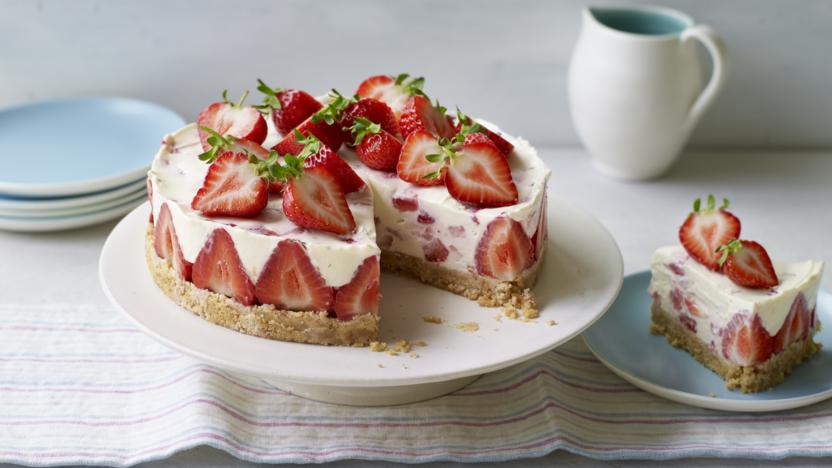 by Annie Rigg
This strawberry and white chocolate cheesecake is the summer dessert dreams are made of.
Desserts
Preparation
Our top tips for making cheesecake are to use fresh eggs and full-fat cream cheese for a great result. Baking in a bain-marie (that's a roasting tray full of hot water) can help prevent cracking, as can allowing the cheesecake to cool in the oven slowly. See our how to make cheesecake recipe video for a step-by-step recipe to the perfect baked cheesecake.
Also made with digestive biscuit