Chaat masala recipes
Chaat masala is a popular South Asian spice blend originating from the Indian subcontinent. It often contains cumin, coriander, dried ginger, asafetida and chilli powder but amchoor (dried mango powder) and black salt (a type of rock salt) are essential. You can make your own blend or buy a good ready-made mix from Indian supermarkets.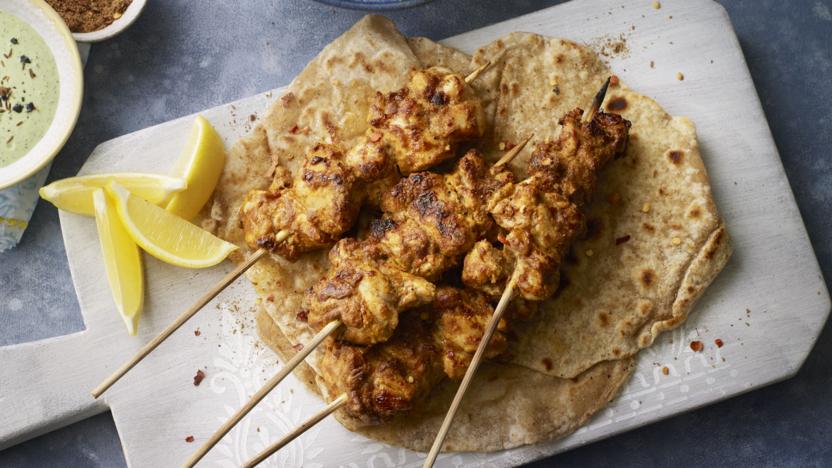 by Maunika Gowardhan
This authentic tandoori chicken tikka is succulent and sure to become a family favourite. The key to getting a tandoori taste is to use Greek-style yoghurt and to baste with melted ghee or butter while it cooks.
You will need 5 wooden skewers.
Main course
More chaat masala recipes