Celeriac recipes
Celeriac is one of the most under-rated vegetables, combining a faint celery and aniseed flavour with a versatile creamy texture. Try our celeriac soup by James Martin or shred it into Tom Kerridge's hardcore coleslaw, while Mary's celeriac remoulade perks up roasts and stews.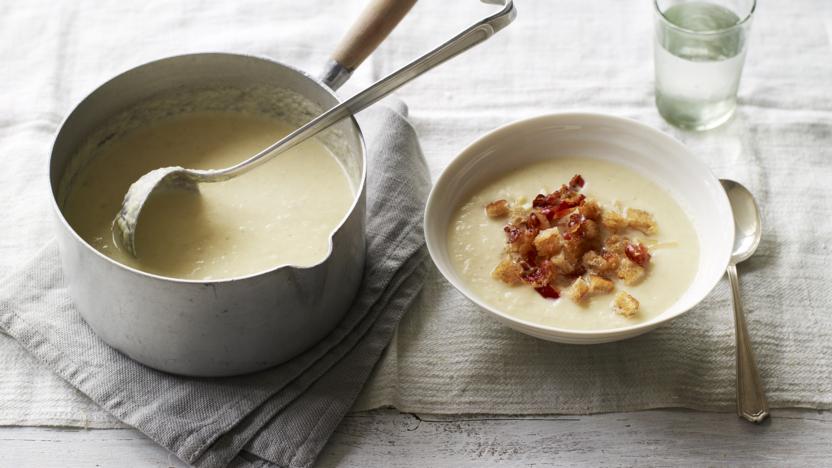 by James Martin
Celeriac is a great winter vegetable and it's put to wonderful use in James Martin's creamy soup. Serve with crispy pancetta and croûtons for a touch of luxury.
Light meals & snacks
Preparation
To prepare celeriac, peel it like a potato, rinse and keep in acidulated water until ready to use to prevent it from discolouring. It can be roasted, boiled and mashed, steamed, made into soup or used to flavour stocks. Grate celeriac, blanch for a few minutes in boiling water, then cool and serve as a salad with a vinaigrette, or grate and serve raw with a rémoulade sauce (mayonnaise with Dijon mustard, capers, gherkins, anchovies and herbs).
Typically made with celeriac