Cavolo nero recipes
Cavolo nero is the king of kale, with tender, dark green leaves that have a good, strong flavour. Use it in classic cavolo nero recipes like minestrone or simply stir-fry it with chilli and garlic.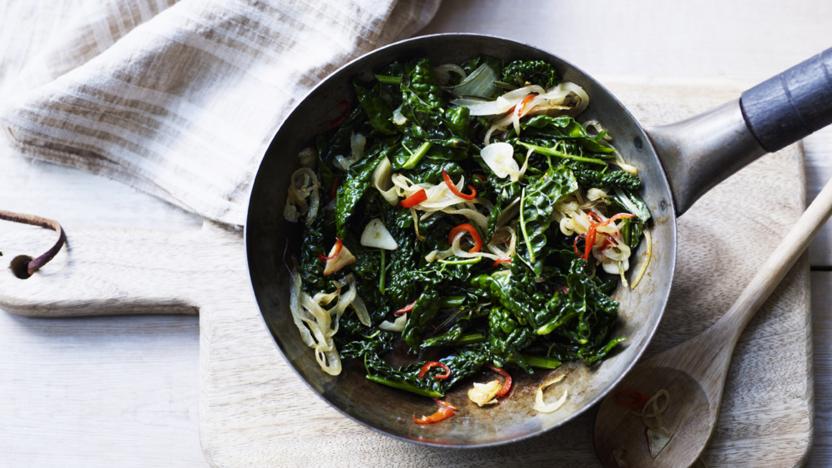 by Sophie Grigson
Simple cavolo nero with chilli and garlic makes excellent as a side dish with roast chicken, or as a topping for bruschetta - griddle slices of good bread, rub with raw garlic, top with the cooked kale and then finish with a spoonful of mild, creamy goats' cheese.
Side dishes
Preparation
Cavolo nero can be used as a substitute in all recipes that require cabbage but it is particularly good in soups. The classic Tuscan soup, ribolitta, is traditionally left to sit for a day before serving to allow it to thicken and the flavours to develop. Cavolo nero is delicious simply fried in olive oil with garlic and chillies.