Caster sugar recipes
This is the British term for sugar with small grains that are between granulated and icing sugar in terms of fineness. It is sometimes spelled castor sugar, and is known as 'superfine' sugar in America. Caster sugar is obtained from sugar cane or sugar beet, and is valued for its quick-dissolving properties. The usual refined white variety of caster sugar will have been treated to remove molasses, and so will be free-flowing.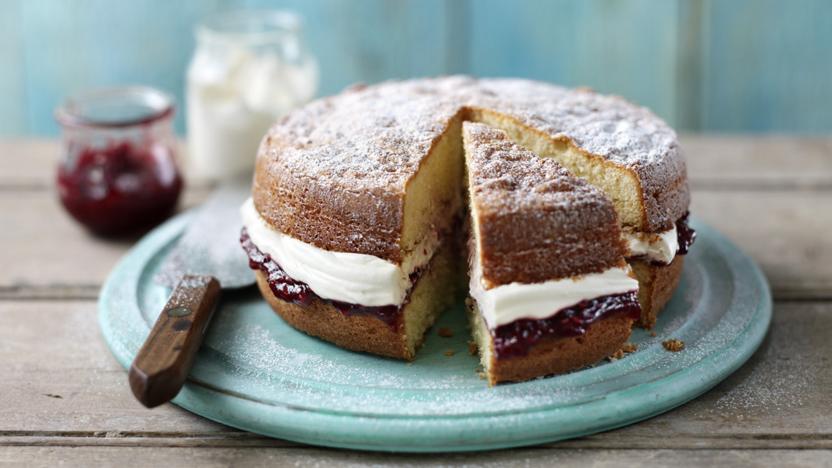 Our easy sponge cake recipe is foolproof. With only five ingredients this basic cake recipe just needs your favourite icing and you're sorted. It's a small sponge cake, made in an 18cm or 7in cake tin.
If you are looking for a larger recipe for a different tin size, or with some additional icing, try our sponge cake calculator for the perfect fit to your equipment or style.
Cakes and baking
More caster sugar recipes
Buyer's guide
Unrefined golden caster sugar with some molasses left in is also available. This gives baked dishes a more intense flavour and a darker result.
Storage
Keep caster sugar in a cool, dry cupboard away from heat or moisture.
Preparation
Ideal for meringues, caster sugar is used in baking, desserts, drinks and cocktails. It adds more volume to baked goods, and gives them a lighter texture. If you do not have caster sugar to hand, grind granulated sugar in a food processor for a couple of minutes.
Typically made with caster sugar