Casserole recipes
We have casserole recipes that are quick and simple or long and luxurious. BBC Food has hundreds to choose from.
A good casserole will often take care of itself, especially if cooked, or finished off, in an oven. It's important to envelope your ingredients, whether it's chicken or root vegetables, in stock or water to allow the dish to gently simmer away. Try classic casserole recipes such as Lancashire hot pot, or deviate with a spice-led Moroccan-inspired recipe. Not just for cooler nights, a light and zesty chicken casserole can be just the thing for a mid-summer lunch.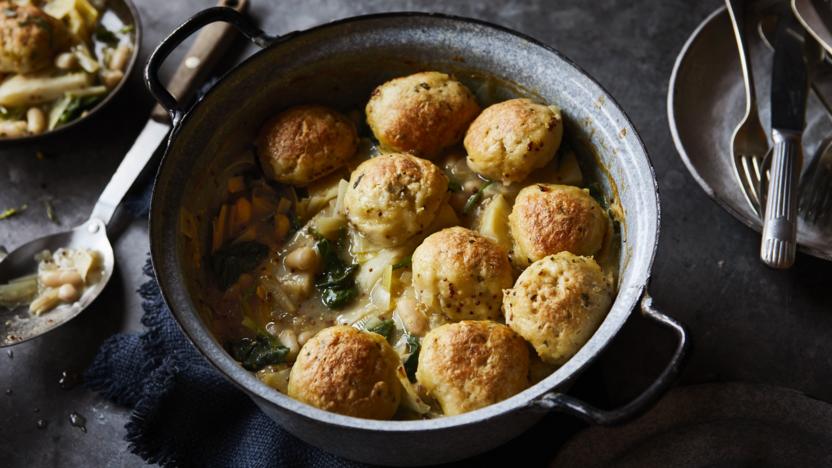 by Sarah Cook
This wholesome warming one-pot vegetarian casserole is perfect for cold January nights. It's full of beans, celeriac and topped with fluffy dumplings. This wholesome one pot is perfect for cold nights – simple enough to whip up quickly, but smart enough to serve to friends.
Main course