Cashew recipes
Cashew nuts grow dangling beneath a fleshy stalk known as the cashew pear. The 'pear' can be used for juices, syrups and liqueurs. Cashew nuts are eaten on their own as a snack or as an ingredient in various sweet and savoury dishes. Whole or chopped cashews provide crunch and substance to Asian stir-fries, noodle dishes and curries and they're a good match with chicken.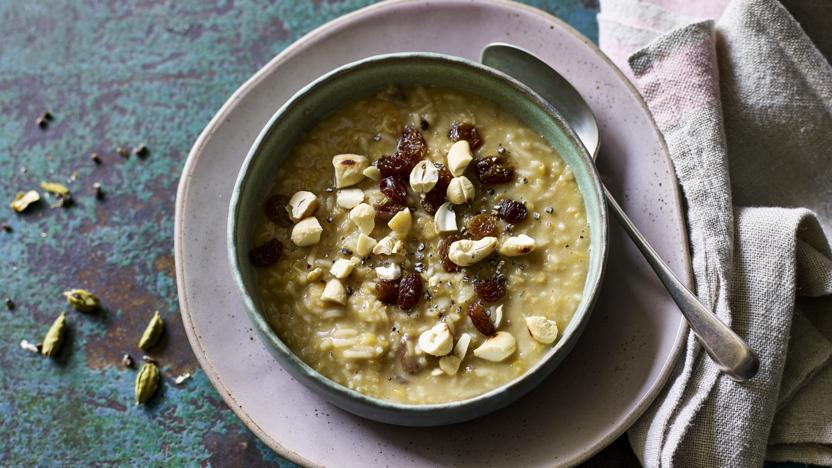 by Vithya Nandakumar
Pongal is Sri Lanka's version of rice pudding. It contains lentils as well as rice, and the sweetness comes from jaggery – a block of unrefined cane sugar which is available from many Asian grocery shops and large supermarkets.
Desserts
Preparation
In Europe cashews are usually eaten dried, roasted and salted as a snack or in salads. Use unsalted cashews, whole or ground, for cooking - they're often added to Chinese and South East Asian dishes just before serving. Cashew nuts are particularly good with chicken or prawn dishes and can be used in meat or vegetable stews or curries. Or thrown them into rice dishes to add texture.
Typically made with cashew