Carrot recipes
There's probably a carrot in every vegetable drawer in the UK, so why not enjoy them a bit more imaginatively? Try our honey roast carrots, a delicious curried carrot soup, or of course in carrot cake. Eaten raw or briefly cooked, carrots are an excellent source of vitamin A, carotene and potassium.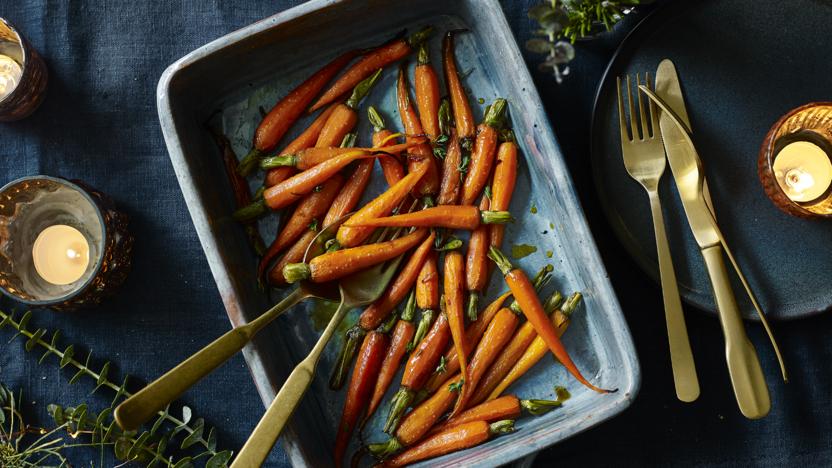 by Justine Pattison
A great side dish to any roast, or with Christmas dinner, these thyme-speckled honey roasted carrots are cooked to enhance their natural sweetness.
Side dishes
Buyer's guide
Choose firm carrots and avoid those that are flabby with wilted green tops. Go for small carrots if you can, as they are more tender than large ones and need very little cooking.
Preparation
Smaller or organic carrots only require topping and tailing and a quick scrub. Larger, non-organic carrots will benefit from peeling.
Typically made with carrot