Cape gooseberries recipes
Also known as physalis, this is a small, smooth round fruit wrapped in a papery case that resembles a Chinese lantern. The fruit itself is a pretty orange-gold colour and can be unwrapped and eaten as is, or dipped in melted chocolate and served after dinner with coffee. They have a delicate sweet-sour taste – sort of a cross between a gooseberry and a cherry tomato.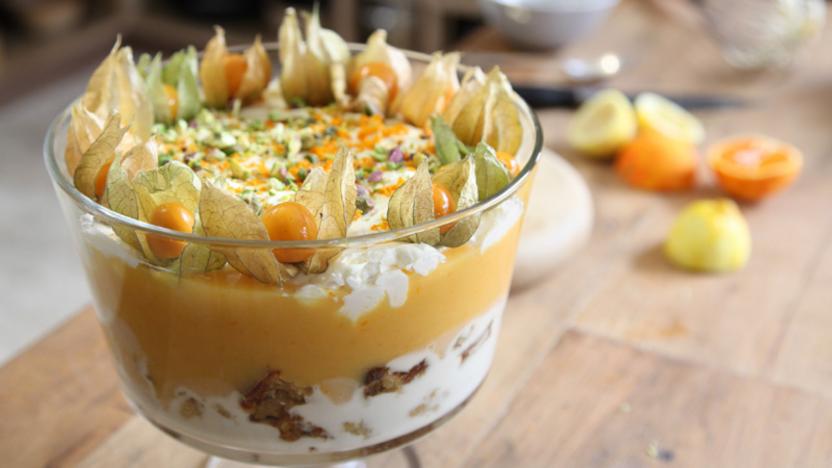 by Nigel Slater
This is a truly special trifle that everyone will love. Making the sponge base and lemon curd means you can add your favourite festive flavours like mincemeat or clementine. The results are worth the effort. Make a day ahead if you prefer.
Desserts
More cape gooseberries recipes
Preparation
Cape gooseberries make excellent jams, jellies and purées, can be used in exotic fruit salads, pavlovas or roulades, or simmered in water with a little sugar and used in fruit pies or crumbles.