Cabbage recipes
Cabbages are large, round, leafy members of the brassica family. There are many varieties of cabbage and they're harvested at different times throughout the year. Home-grown varieties include Savoy, January King, white, and red cabbages. Raw, cooked or preserved, cabbages play an important role in both Western and Eastern cuisines. They're packed with vitamins, high in iron and potassium and low in calories.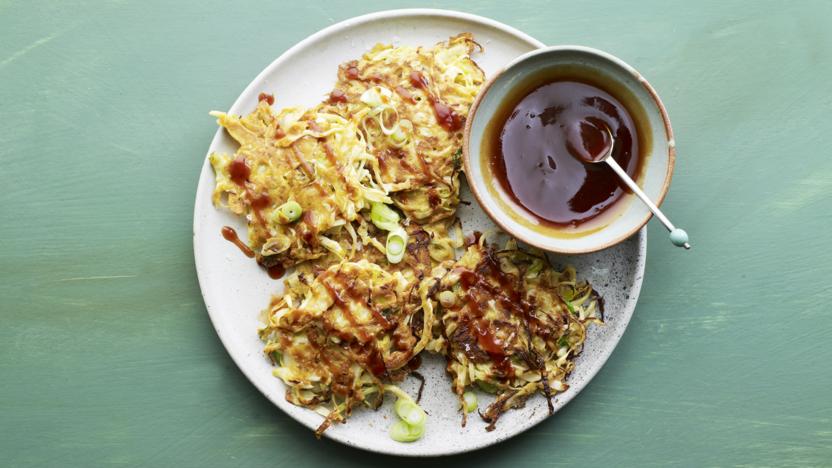 by Rachel Phipps
Okonomiyaki are traditional Japanese fritter-like pancakes that are great for using up a head of white cabbage. Serve with okonomiyaki sauce, Japanese mayonnaise or your favourite hot sauce.
Each serving provides 360 kcal, 17.5g protein, 35g carbohydrates (of which 17.5g sugars), 15.5g fat (of which 3.5g saturates), 5.5g fibre and 2.5g salt.
Main course
Buyer's guide
Cabbages should have tight compact heads and no sign of wilting; the stalk should look moist and freshly cut.
Preparation
Cabbage is excellent finely sliced and eaten raw in salads. When cooked, the briefest cooking methods, such as steaming or stir-frying, are best. Apart from red cabbage, which breaks the rule and benefits from long cooking, overcooked cabbage releases sulphur which reminds many of bad school meals!
Typically made with cabbage