Butter beans recipes
Butter beans are large, creamy-coloured beans that have a soft, floury texture when cooked. They make a great vegetarian pâté and work well in mixed bean salads, or rich, wintry stews. They are also a useful source of potassium.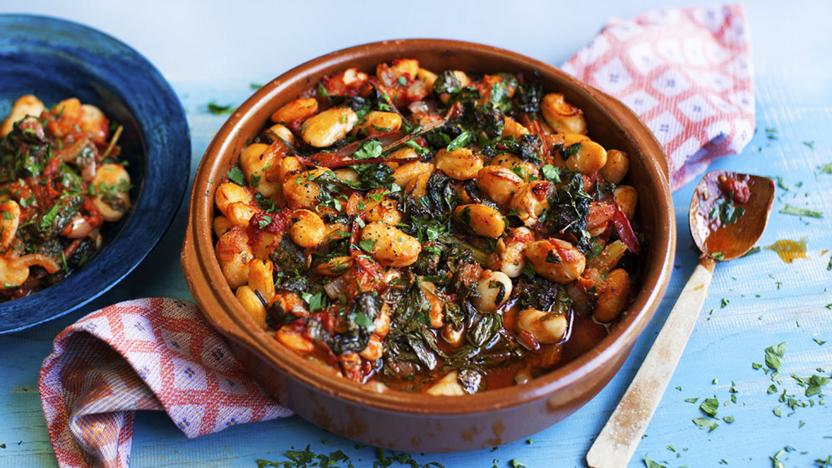 by Rick Stein
This recipe comes from Epirus in northern Greece, where they grow plenty of giant butter beans which they cook with tomatoes and wild greens. To make it easy, I have used chard, in case you don't fancy going out to gather dandelions or sea kale.
Main course
More butter beans recipes