Broccoli recipes
Broccoli is a green vegetable from the cabbage family. It is generally sold in heads, which have multiple florets branching off a central stem, and sometimes have leaves still attached (these are also edible, but usually discarded). Packed with nutrients, it is best briefly steamed, stir-fried, or eaten raw.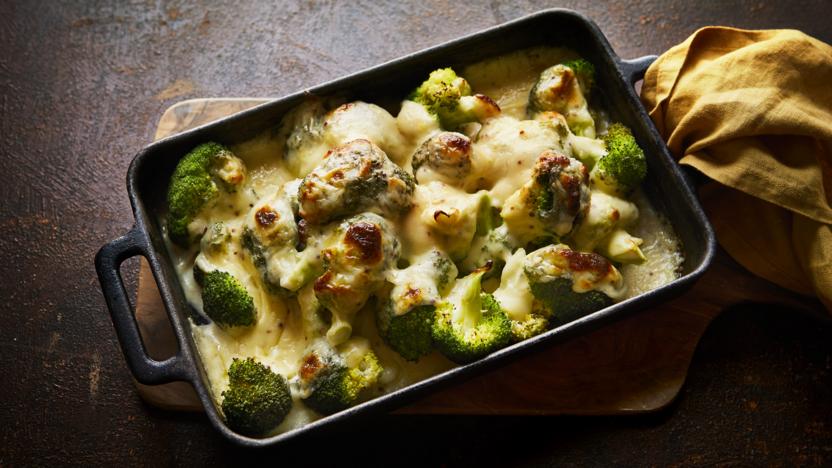 by Izy Hossack
Fresh or frozen broccoli can be used for this delicious, comforting broccoli cheese gratin. The cheese sauce is simple but spiked with mustard for added depth of flavour. Serve as a side dish or a vegetarian supper.
Each serving provides 319 kcal, 14g protein, 14g carbohydrates (of which 5g sugars), 22g fat (of which 13.5g saturates), 3.5g fibre and 1.6g salt.
Side dishes
Buyer's guide
The most common variety of broccoli is calabrese, which is available all year round. Long-stemmed sprouting broccoli, which may be either green or purple, is in season during the spring, and romanesco, which is pale-green in colour, and closely related to the cauliflower, appears in the autumn. Look for tightly packed, dark-green or purple heads with no signs of yellowing or flowers, and firm stems.
Storage
Fresh broccoli should be refrigerated in breathable wrapping, and consumed within 2-3 days of purchase. To freeze it, steam or blanch it to your taste, cool in iced water, drain, and freeze in a sealed container for up to 12 months.