Bread roll recipes
An absolute must for a great burger, a lunchbox or alongside a bowl of steaming soup, the bread roll is a great way to start baking. Try the Hairy Bikers' easy white rolls or go for Gallic crunch with Raymond Blanc's beer-topped rolls.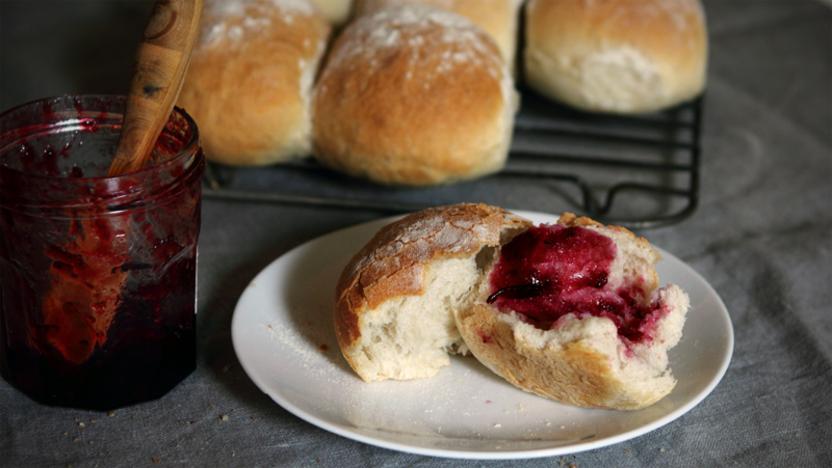 by The Hairy Bikers
There is nothing quite like the smell of freshly baked bread, top these rolls with a generous amount of butter for a real treat.
Cakes and baking
Buyer's guide
Use fresh on the day of purchase. If you're buying rolls for use 1-2 days later, or for freezing, choose those with the lightest coloured crust and then re-bake before serving. The light crust colour usually indicates that the rolls have only been baked for a short time. Reheat rolls in a very hot oven for only a few minutes, to avoid drying out the crumb.
Preparation
Rolls can require less time in the second prove, so they are a good way to get your bread dough baked in time for dinner.
Also made with strong white flour
Also made with yeast