Bread and butter pudding recipes
From Nigella's bread and butter pudding recipe to Levi Roots' zesty cranberry and lime version, try this old fashioned pud for a comforting classic.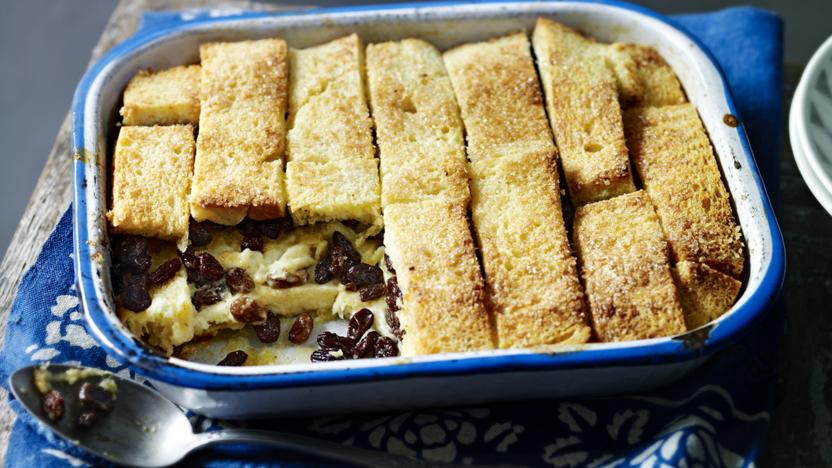 by Mary Berry
A great family favourite as pudding to follow a weekend lunch. I have to admit, the recipe is not economical – just delicious! Ideally use a rectangular dish simply because the bread fits it better. If you are not keen on sultanas, just leave them out.
Desserts
More bread and butter pudding recipes