Bouquet garni recipes
A bouquet garni is a bundle of herbs that is added to casseroles, stocks, sauces and soups. It traditionally comprises parsley (or parsley stalks, which have lots of flavour), a few sprigs of thyme and a bay leaf. These herbs may be bundled into a strip of leek or a piece of celery stalk, or tied in a muslin bag or with string, to keep them together during cooking and allow easy removal before serving.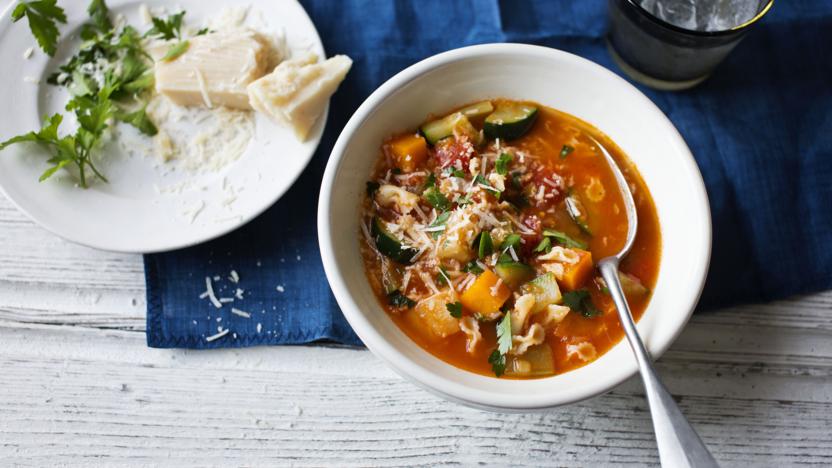 by Tom Kerridge
Tom Kerridge's minestrone is perfect for filling your family up with healthy vegetables and helping them towards their five-a-day. It freezes well and makes great leftovers.
This meal when served as six portions provides 321 kcal, 17g protein, 27g carbohydrate (of which 8.5g sugars), 16.5g fat (of which 7g saturates), 6g fibre and 1.7g salt per portion.
Light meals & snacks
More bouquet garni recipes